CSOs in Germany have the same need to stay agile and balance business with risk as their colleagues around the world, but there are things unique to the German market including where they are with technology evolution and transformation, and their adoption of new security technologies.
In this webcast, Heinrich Vaske, editorial director, and Peter Lauck, chief sales officer (both with Foundry's Germany team), take a closer look at the priorities for this audience in their discussion of the German-specific results from Foundry's annual global Security Priorities study. Watch to better understand what your customers are focused on, and what is important to them.
Given the importance this market, CSO, Foundry's global security brand helping technology and business leaders stay ahead of evolving threats and insights, has expanded into Germany. Hear from Bob Bragdon, SVP and managing director of CSO worldwide, with a brand overview, and how you can leverage CSO's channels to engage this influential audience.
Subtitles are available in German and English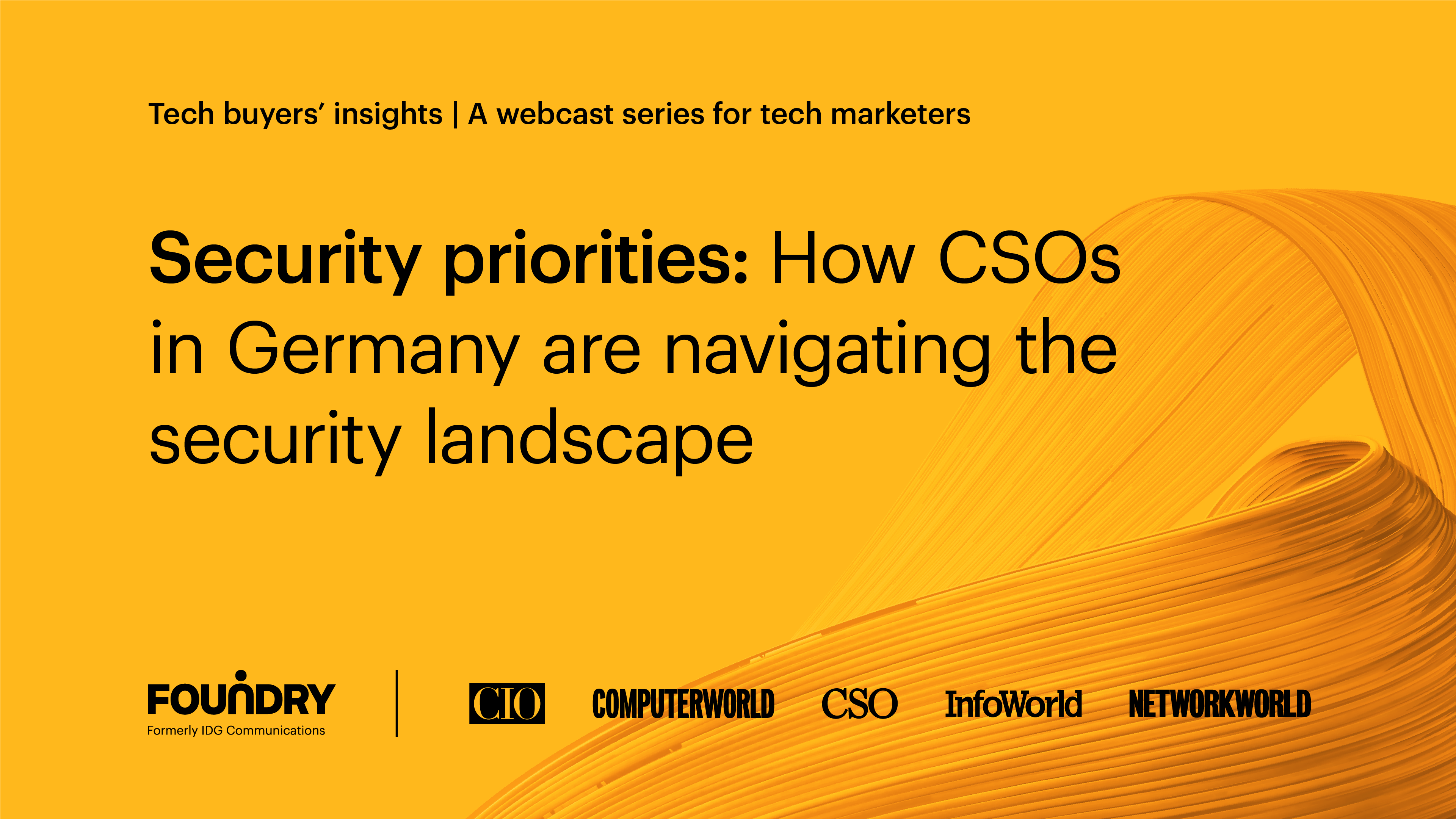 Key Takeaways:
Understanding priorities & challenges for CSOs in Germany
Budget size and projections for future spending
Risks of OT/IT environments specific to German market
The role of cloud in security tools
Evaluation of new security solutions
Access the full webcast by filling out the form to your right.