How to engage IT decision-makers
The tech buying process is complex! Given the role technology plays, especially in times of economic disruptions, IT decision-makers have a demanding role and need educational resources throughout the purchase process. Technology marketers need to target all levels of the IT organization with messages tailored to the right buyer at each stage of the process—but that isn't as easy as it sounds… or is it? Here is a roadmap to help you deliver the right content, to the right person, at the right time, in the right format.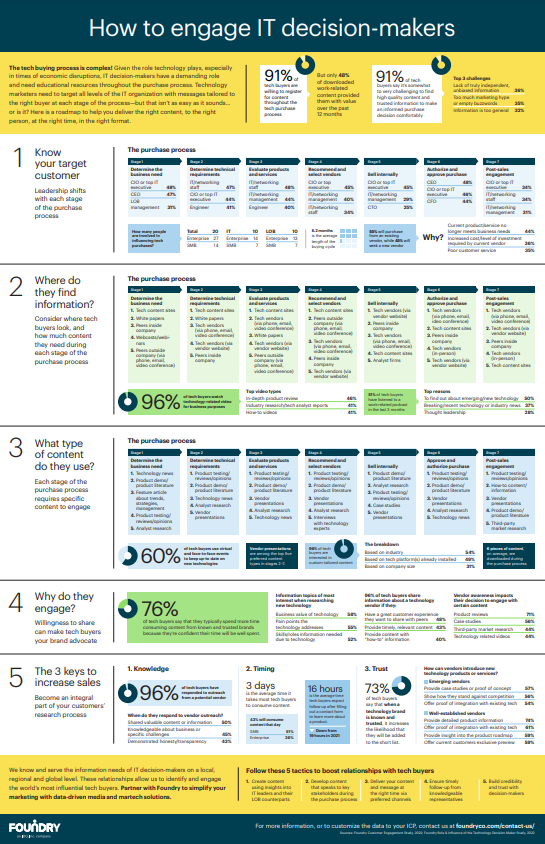 Download the poster for insight on:
How tech decision-makers evaluate vendors and the technologies they're prioritizing
Who is involved in the decision-making process and collaborating throughout the journey
The content types and information sources tech marketers need to focus on
5 tactics to boost relationships with tech buyers
Download your copy of the poster by filling out the form to the right.
---
Promote your content in an all-digital environment that encourages digital self-nurture with your content and guides prospects through every step in the buyer journey. Resulting in engaged, qualified buyers that contribute to a larger, more accurate sales pipeline. Learn more