Data and analytics initiatives for APAC leaders
Based on the 2021 Foundry Data & Analytics study, this executive summary provides insight into the data-driven initiatives IT decision-makers (ITDMs) in the APAC region have on their radar, challenges associated with their data strategy, and the tools and solutions they plan to invest in to assist their goals.
According to the research, 57% of APAC organizations have or will invest in data analytics tools this year, including machine learning, AI and predictive analytics. To make this happen, APAC organizations plan to spend an average of $8.1 million on data-driven initiatives in the next 12 months.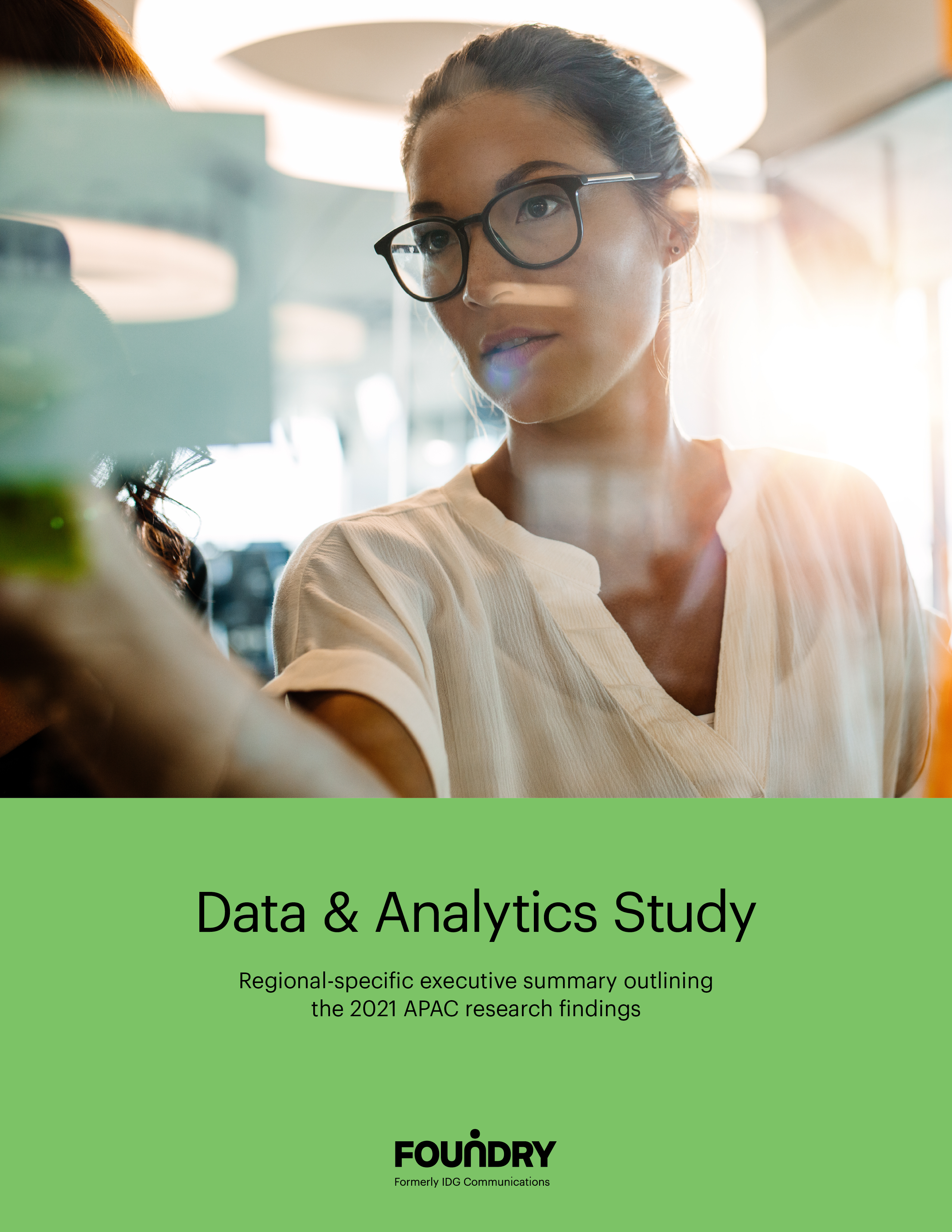 Download this APAC-specific executive summary to learn:
Implementation plans for data-driven projects
The business goals that are driving data-driven initiatives
Challenges that are inhibiting organization's progress with their data plans
Upcoming investment plans and the technologies being researched
Who's involved and in-charge of data decisions and the vendor criteria they look for
Fill out the form to the right to download your copy of the report.