Deep dive into the data & analytics landscape
Highlighting Foundry's 2022 Data & Analytics research, this webcast dedicated to tech marketers goes through the current status of data & analytics tools and strategies, and outlines how Foundry can help connect you to data-driven decision-makers.
Presented by Andrea D'Amato, Chief Revenue Officer, Americas, Foundry, and John Gallant, Enterprise Consulting Director, Foundry, the two share the business goals driving data & analytics investments, who's involved in the data & analytics purchase process, and the types of content and information sources they rely on to stay educated.
The discussion continues to outline what Foundry is doing to address this technology area editorially through out owned and operated media sites, what content is trending with these decision-makers, and ways in which Foundry can help marketers like yourself create more connections in this space.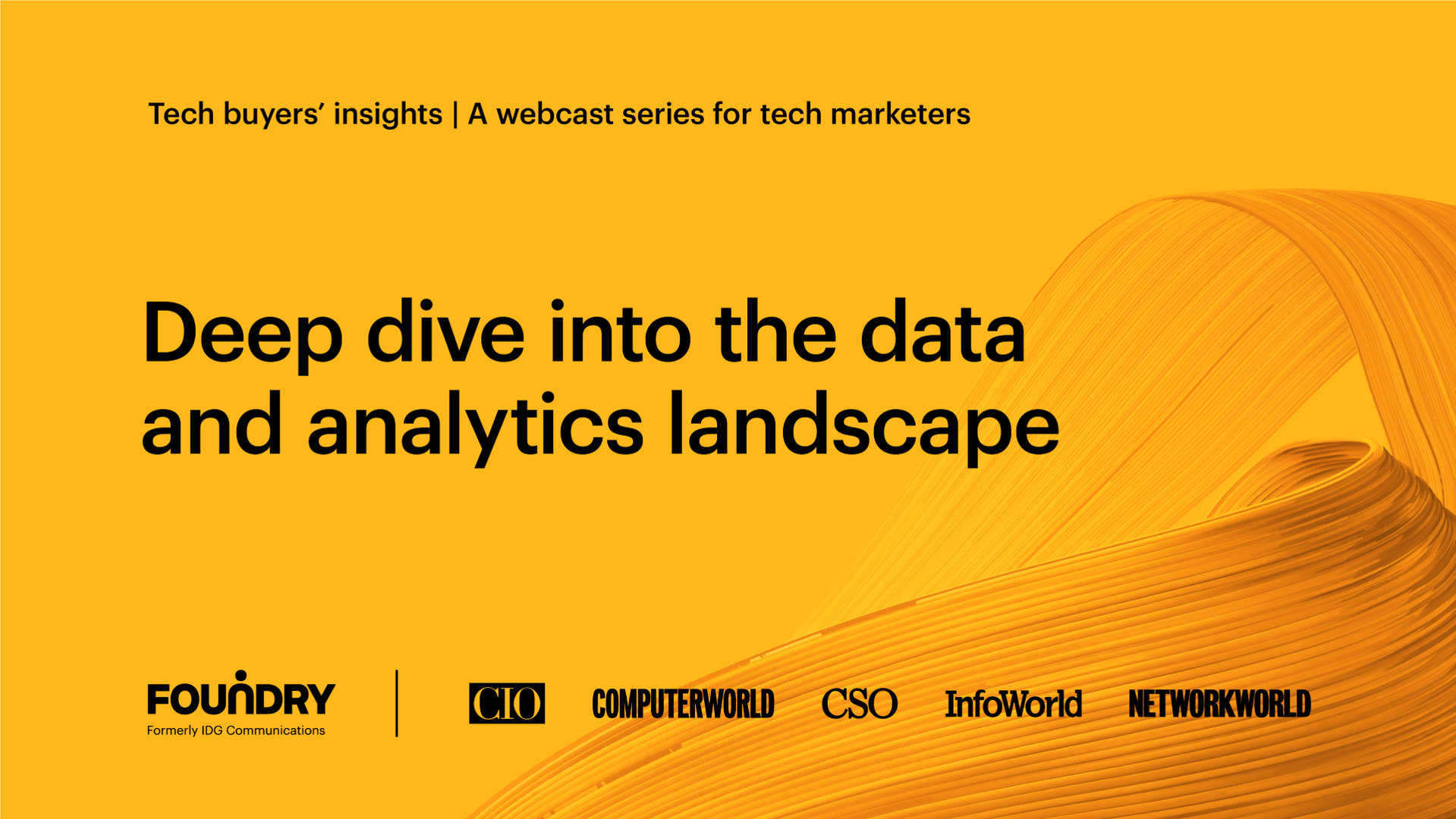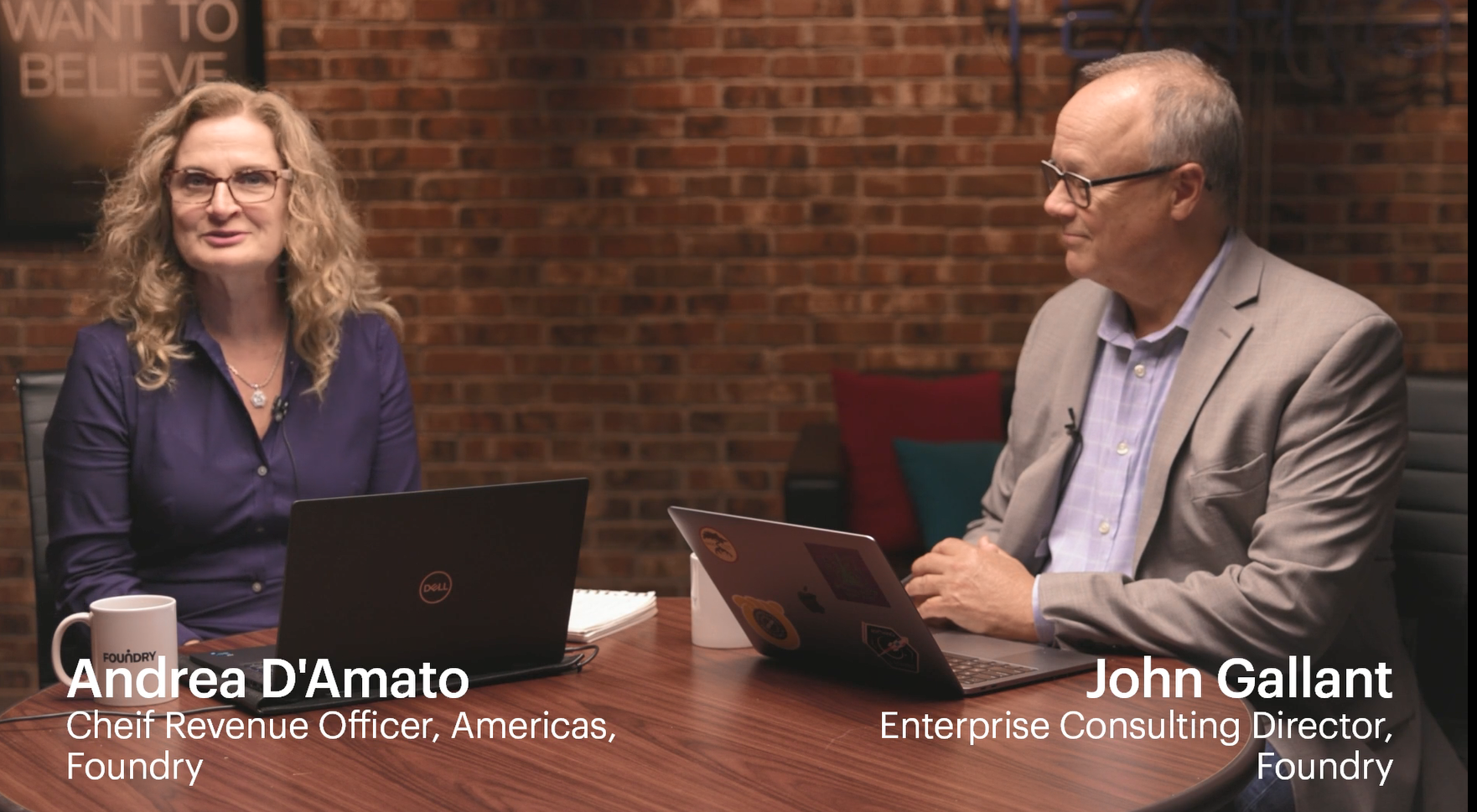 Key takeaways:
Organizations are trying to get more value out of their data, and they're doing so by refining their strategies and deploying new tools. Data & analytics is the #2 technology initiative expected to drive the most IT investment in 2022. (1:35)
There's a lot of fuel behind data & analytics initiatives. The top business drivers are to improve/automate internal business processes and to improve customer insight and engagement (3:45)
Challenges getting in the way of data & analytics progress and success. Lack of appropriate skill sets leads the way due to the fact that the demand has grown into virtually every industry (5:11)
Skills issues are perennial. The areas that are most in need at organizations are also the areas that provide the most opportunities for marketers - this webinar goes through where IT leaders need help. (7:45)
22 individuals are involved in the data & analytics purchase process. The webcast outlines who's involved in each stage, from determining the business need to post sales engagement. (13:19)
IT decision-makers rely on a wide variety of information sources throughout the technology purchase process. Marketers must understand what is needed and when. (18:47)
Technology buyers are actively searching for data & analytics terms - it's important to provide them with the relevant topics and articles that are resonating with their plans. (23:29)
Foundry's mix of intent data, lead generation and events products connect you with data-driven decision-makers where they are. Explore opportunities in this webinar. (26:22)