Businesses increase tech investments to expand digital business initiatives
Based on the 2021 Digital Business study, this executive summary provides insight into the digital-first business objectives organizations are planning for, challenges associated with achieving digital success, and the tools and solutions they plan to invest in to assist their goals. According to the research, the majority of organizations (91%) have adopted or have plans to adopt a digital-first business strategy. To do so, organizations plan to spend an average of $16.5 million on digital initiatives over the next 12 months, investing in new technologies such as artificial intelligence (AI)/machine learning (ML), data & analytics, and public cloud.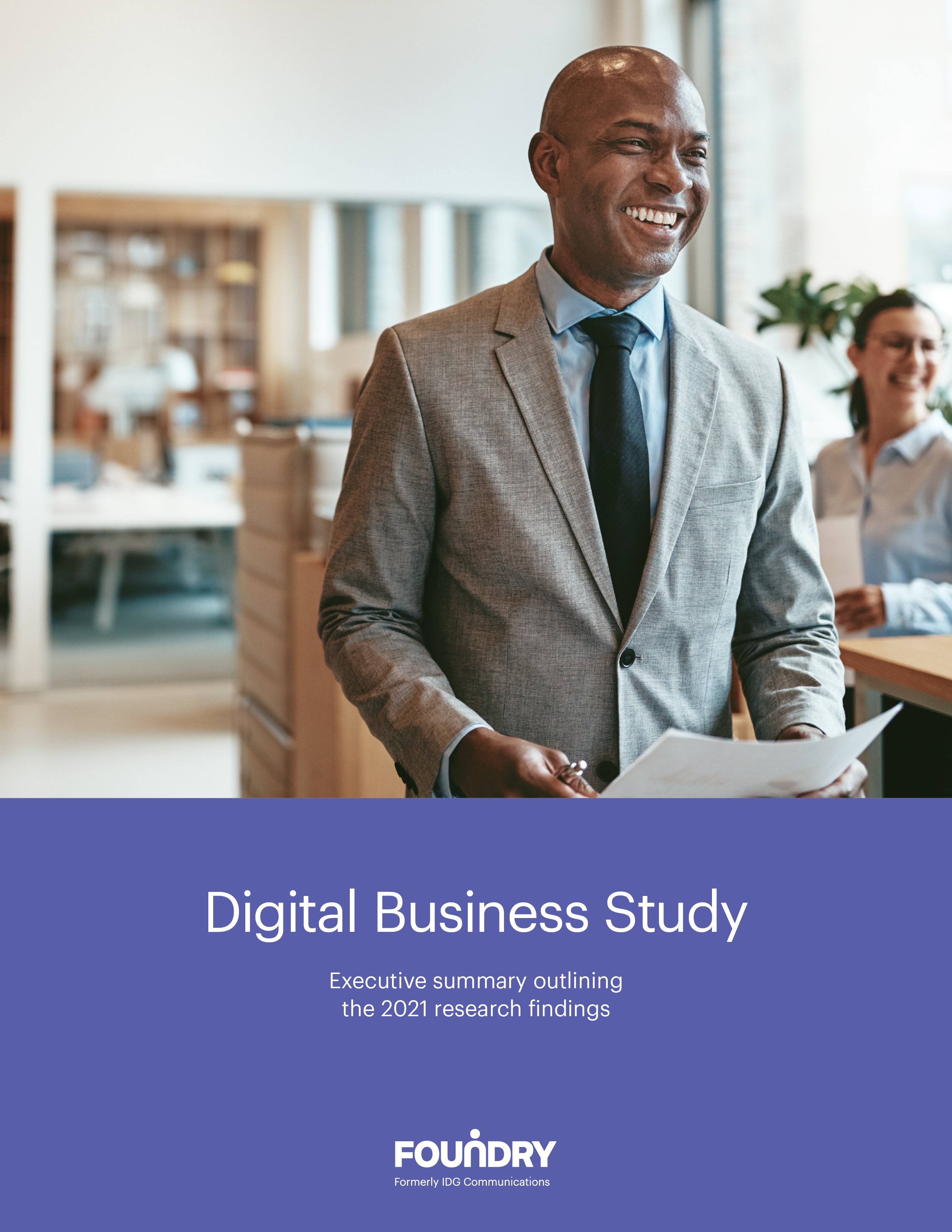 Download this 8-page executive summary to learn:
The business objectives driving digital initiatives
Where organizations are on their digital business journey's and where they need help
Challenges that are associated with achieving digital business success
Upcoming investment plans and the technologies being researched
How the future of work is impacting organizations' digital business plans
Fill out the form to the right to access exclusive charts and insights from the 2021 research.