Incorporate video into your content strategy for maximum impact
Video is an important tool that can leave a lasting impression and boost engagement with key tech and security decision-makers. While incorporating video into your content strategy sounds straightforward, many strategies are missing the mark.
So, how can you make sure you are creating compelling, memorable videos vs those that fall flat? The Foundry guide to B2B video that works provides tips to help marketers employ a strong video strategy to drive results.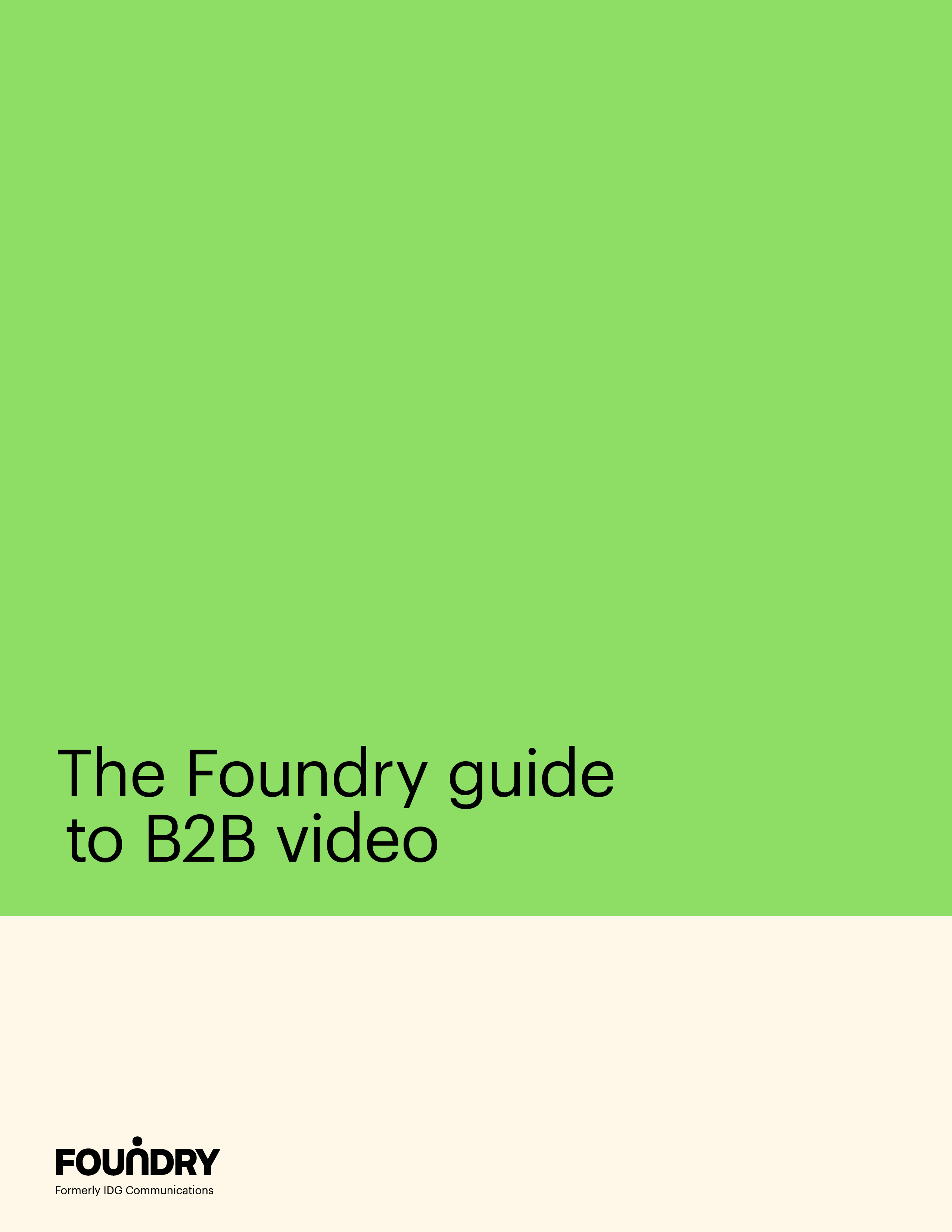 Download the guide today for:
Types of video tech buyers use for business purposes.

Insights from Foundry video and content experts.

Factors to consider for a smooth production process.

A sampling of video formats and what makes them sizzle vs. fizzle.