Buyers stand by trusted information sources
amid signs of fraying vendor loyalty
Despite a series of setbacks that frustrated recovery attempts in 2021, businesses continue to forge ahead with digital transformation initiatives and their accompanying IT investments. Based on Foundry's 2022 Role & Influence of the Technology Decision-Maker research, this white paper outlines the tech purchases that are likely to be made, who's involved in these decisions, and the information sources they rely on.
The study found that 90% of tech buyers plan to either increase their technology budgets or hold them steady over the next 12 months, up from 76% who said the same in 2020, with software seeing the greatest budget allocation (35%).
This global research of more than 600 IT decision-makers (ITDMs) is a valuable resource for tech vendors to understand the decisions made around their products and services to gain an advantage in this competitive landscape. To assist technology marketers as they plan out their strategies for the upcoming year, we've detailed the findings in this white paper.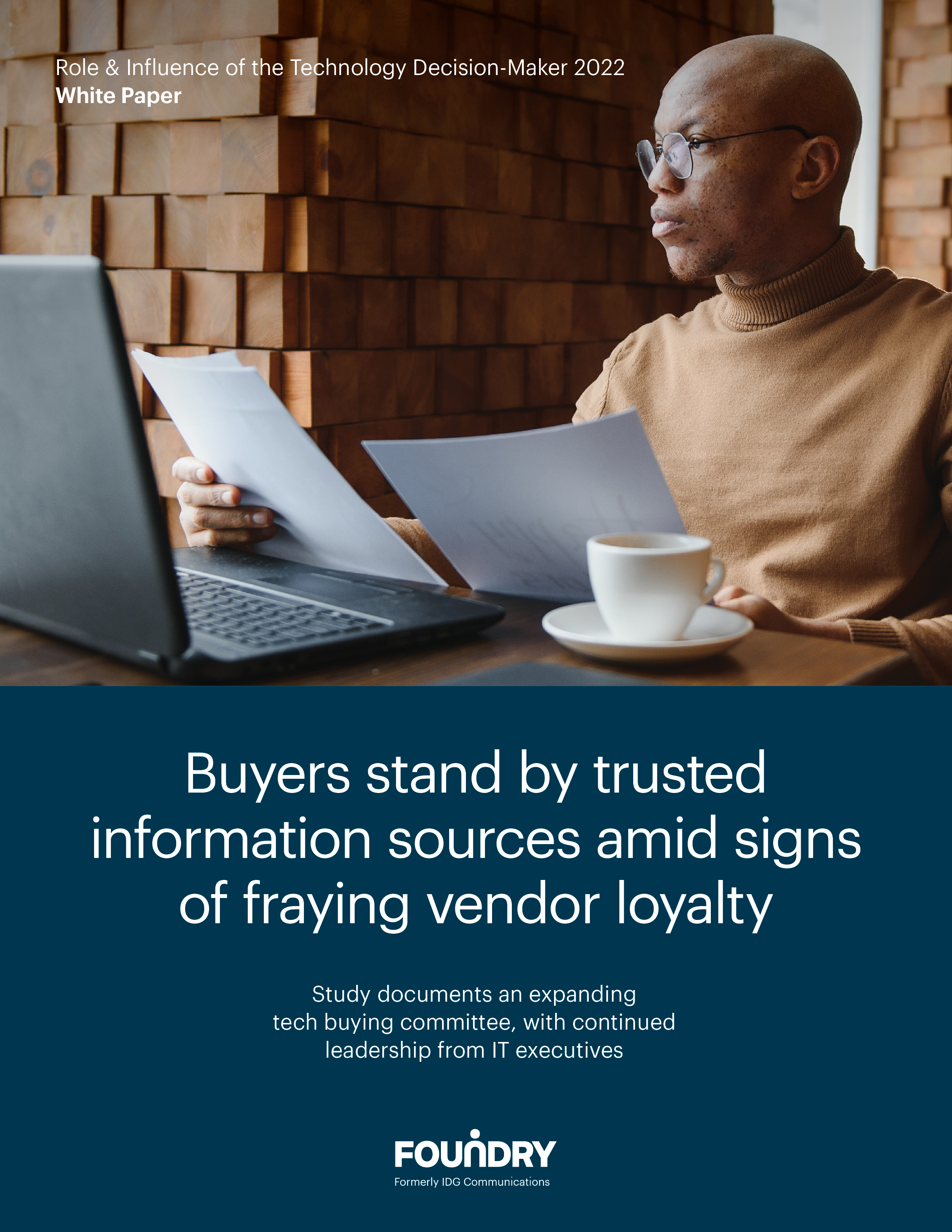 Download the white paper to get deeper insight into:
How technology budgets are shifting and being allocated towards software, hardware and services over the next 12 months.

Tech buyers likelihood to seek a new vendor and how incumbents can protect their customer base especially in high growth areas.

Who is involved in each stage of the tech purchase process and how many individuals make up the tech buying committee.

The information sources that ITDMs rely on throughout the purchase process, and how resources such as podcasts, video, and in-person events play a part in 2022.