A crisis of confidence pushes new security initiatives
Based on Foundry's 2021 Security Priorities study, this executive summary provides insight into the various security projects that organizations are currently focused on and will be prioritizing in the coming year so you can best build out your marketing plans. The report looks at the cause of security incidents over the past year, where security leaders feel their organization is falling short, and the average amount of time it takes for organizations to detect a security breach.
According to the research, the majority of security executives (90%) say that their organization has added at least one security tool in the past 12 months. They are actively researching Zero Trust technologies, Security Orchestration, Automation, and Response (SOAR) platforms, Secure Access Service Edge (SASE) models, and deception technology to add to their arsenal. Access the report to better understand these future security plans to fuel your marketing messaging.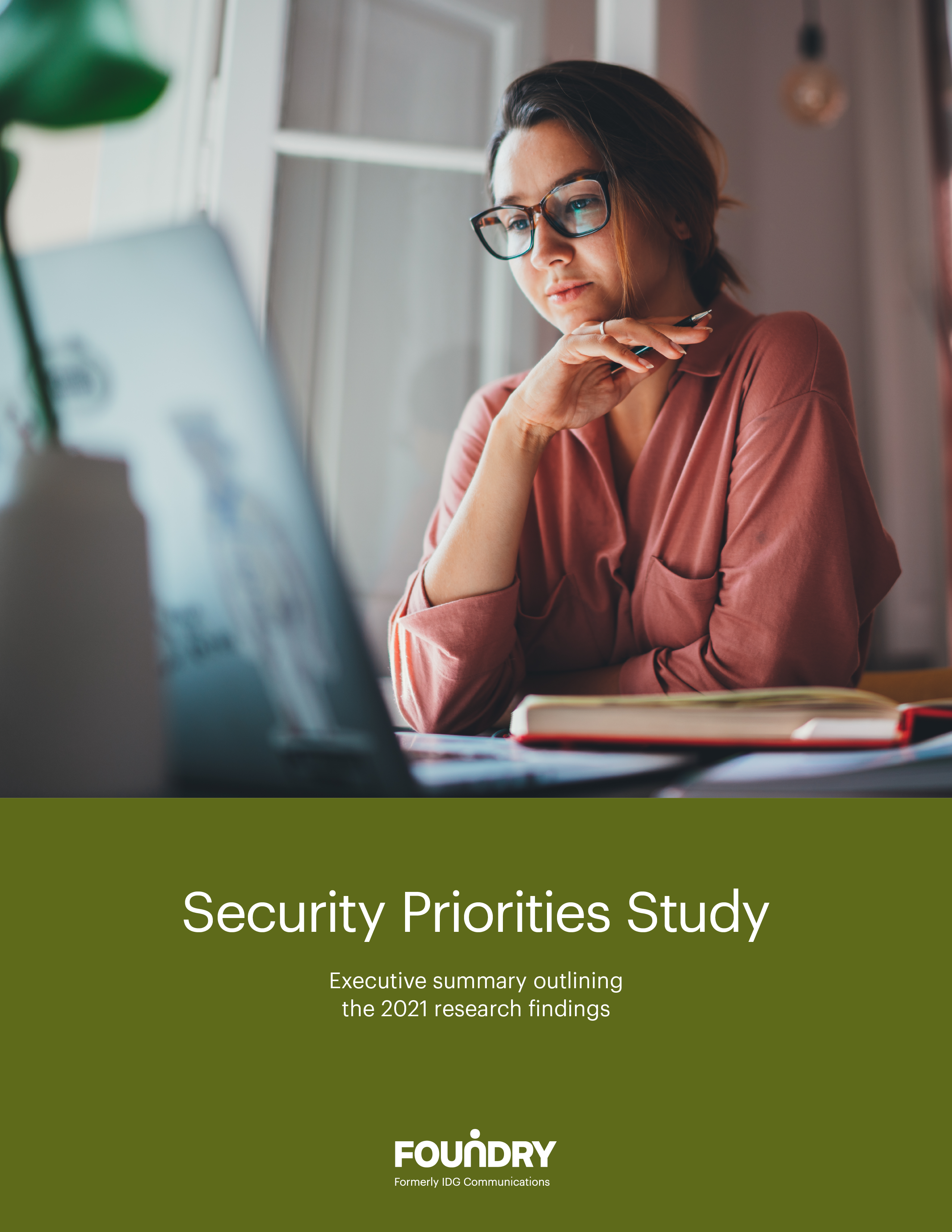 Download this 8-page executive summary to learn:
How the security structure within organizations is changing
Where security incidents are stemming from and the average time it takes organizations to detect one
What's driving security initiatives and where organizations are falling short
Active security tools and solutions on the radar or already in use
Security spending and investments and where those are going in the next 12 months
Fill out the form to the right to gain access to exclusive charts and insight from the 2021 study.