The security leader's ongoing battle for cyber resilience
Based on Foundry's 2023 Security Priorities Study, this executive summary provides insight into the various security projects that organizations are currently focused on and will be prioritizing in the coming year to help you build out your future marketing plans.
The 2023 Security Priorities report surveyed 790 IT security executives managers and professionals from around the globe. This research helps you to gain a better understanding of the issues that will demand the most time and strategic thinking for IT and security teams.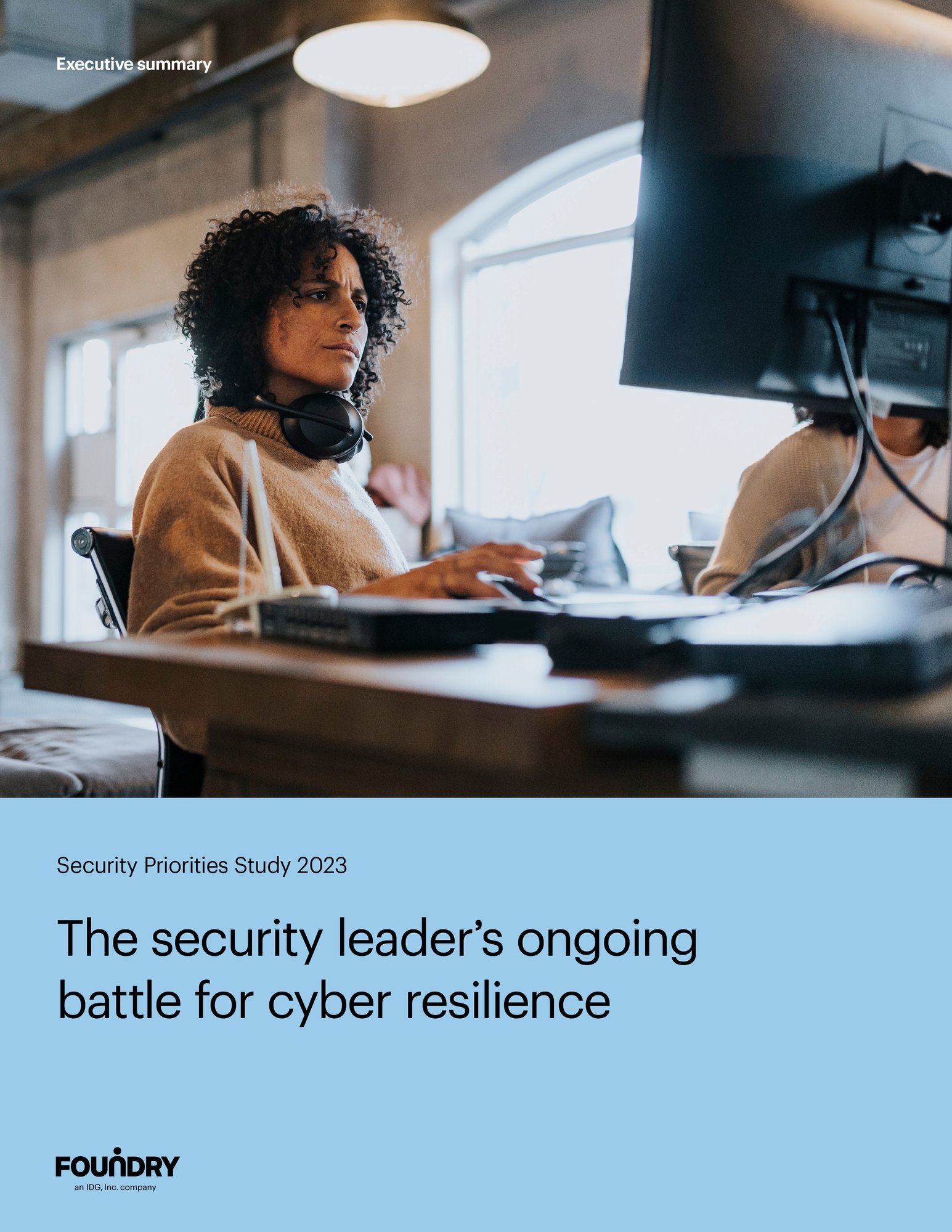 Download the executive summary to learn about:
The causes & outcomes of security incidents
Challenges forcing security leaders to redirect their time away from important projects
Hot security tools being researched & the rise of AI and cyber insurance
What's driving security initiatives and where organizations are falling short
Security spending and investments
Fill out the form to the right to gain access to exclusive research from the 2023 study.