Rebalancing act: CIOs operationalize pandemic-era innovation
While CIOs were the surprise pandemic hero and the force behind digital innovation, IT leaders spent the better part of the last year focused on the fundamentals, from modernizing enterprise architecture to ensuring operations are resilient, and secure.
CIO's 21st annual State of the CIO survey was conducted with the objective of understanding how the role of the CIO continues to evolve in today's business climate and to help define the CIO agenda for 2022.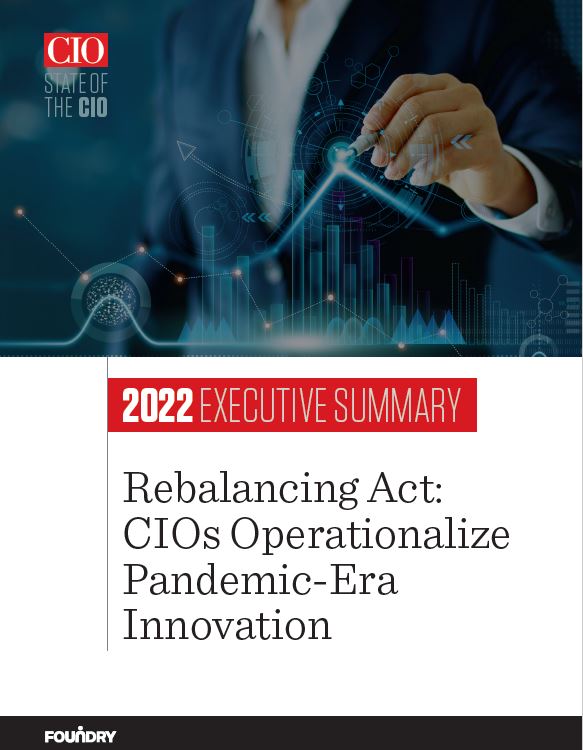 Download this 11-page executive summary to learn:
Activities CIOs are currently focusing on & plan to spend more time on
The technology and business initiatives that will drive IT investment in 2022
How the CIO role is changing & where they expect their involvement in other business areas to increase
The reasons for technology budget increases in 2022
Download your copy of the 2022 State of the CIO Executive Summary by filling out the form.