Blending business strategies with the fundamentals
IT leaders in the EMEA region spent the last year advancing key business strategies while making sure the fundamentals of pandemic-fueled digital innovation and technology investments were sound. According to the global 2022 State of the CIO research, EMEA CIOs balanced the bulk of their time between transformational and functional duties, however were more likely to play an active role in business strategy. Read through this EMEA-focused executive summary for additional insight specific to the CIO in this region.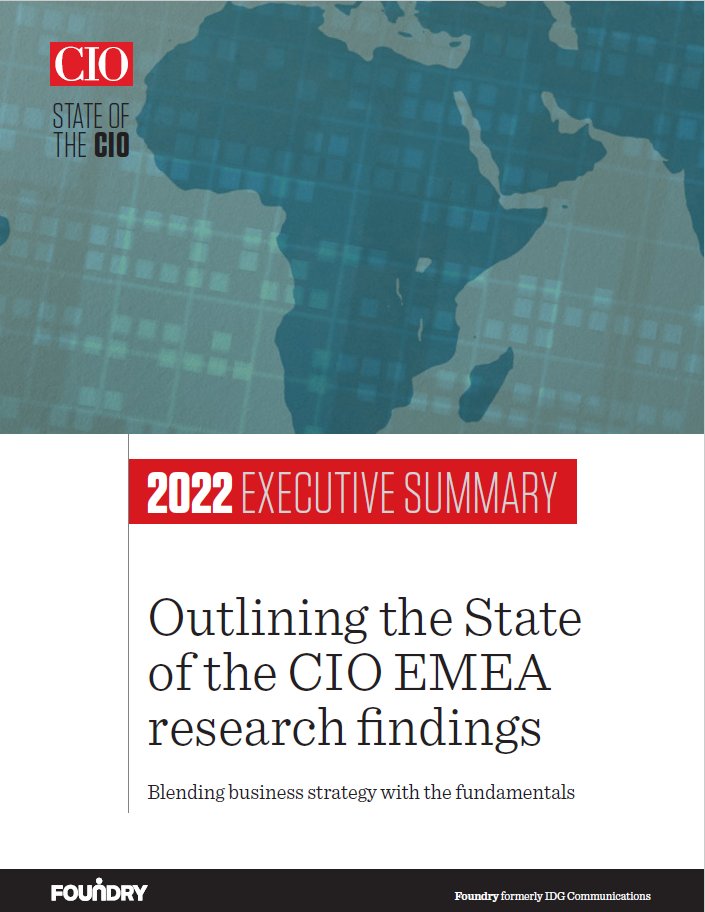 Download this executive summary to learn:
How CIOs in EMEA focused on strategic initiatives while continuing to perform functional duties.
Which areas the CIO is focusing their time and expertise on now and in the next 3 years in the EMEA region.
How technology budgets will shift in EMEA over the next 12 months, and how some of that budget will go towards new skills.
The technology and business initiatives that will drive IT investment for the coming year in EMEA.