How to mature your ABM program and build pipeline
Account based marketing (ABM) is hot – because it works! And while at first glance ABM may not seem that different from typical marketing campaigns, there are some critical differences that marketers should familiarize themselves with before they start rolling on an ABM pilot.
Fortunately, marketers can learn how to launch their own successful account based marketing strategy with Foundry's Tech Marketer's Guide to Account Based Marketing as their handbook. This guide shares how to adopt the ABM mindset and define the scope of your campaigns to target the tech decision-makers at accounts that are likely to buy. Get first-hand insights from Foundry and Triblio's data and ABM experts for an inside scoop on how to create the most effective ABM campaigns.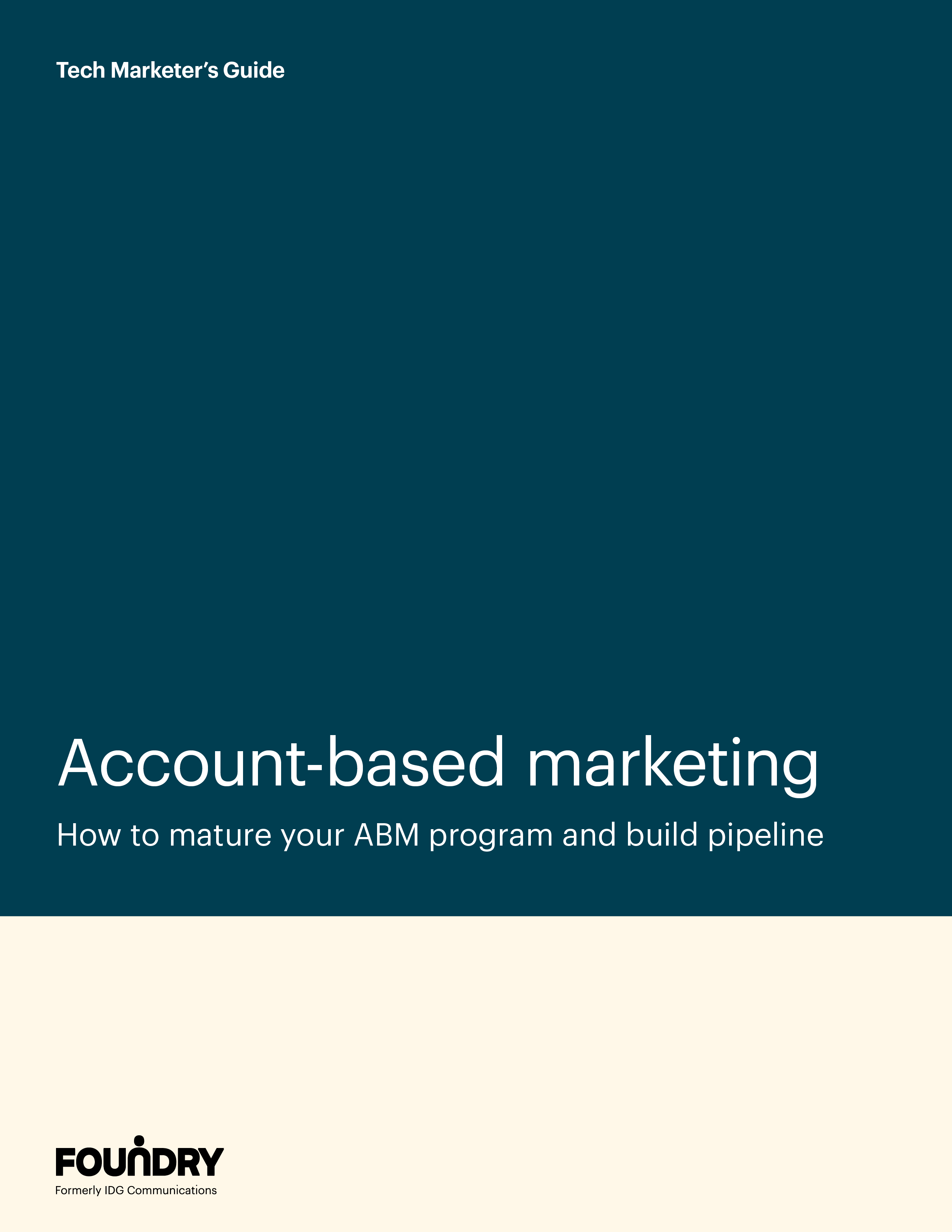 Download the Tech Marketer's Guide to Account Based Marketing to learn more about:
The role of first-party data and intent signals to shape your personalized campaign.

Scaling your approach to reach critical targets for 1:1, 1:few and 1:many initiatives.
The fundamental changes to your marketing & sales approach you'll need for ABM success.