How technology firms are outsourcing to achieve better focus, cure hiring headaches and access best-in-class technologies.
In this report, IDG Sales Development Services researched the sector, uncovering decision makers' perceptions of opportunities and challenges for what we believe is a unique insight into how technology companies are attempting to scale their sales efforts.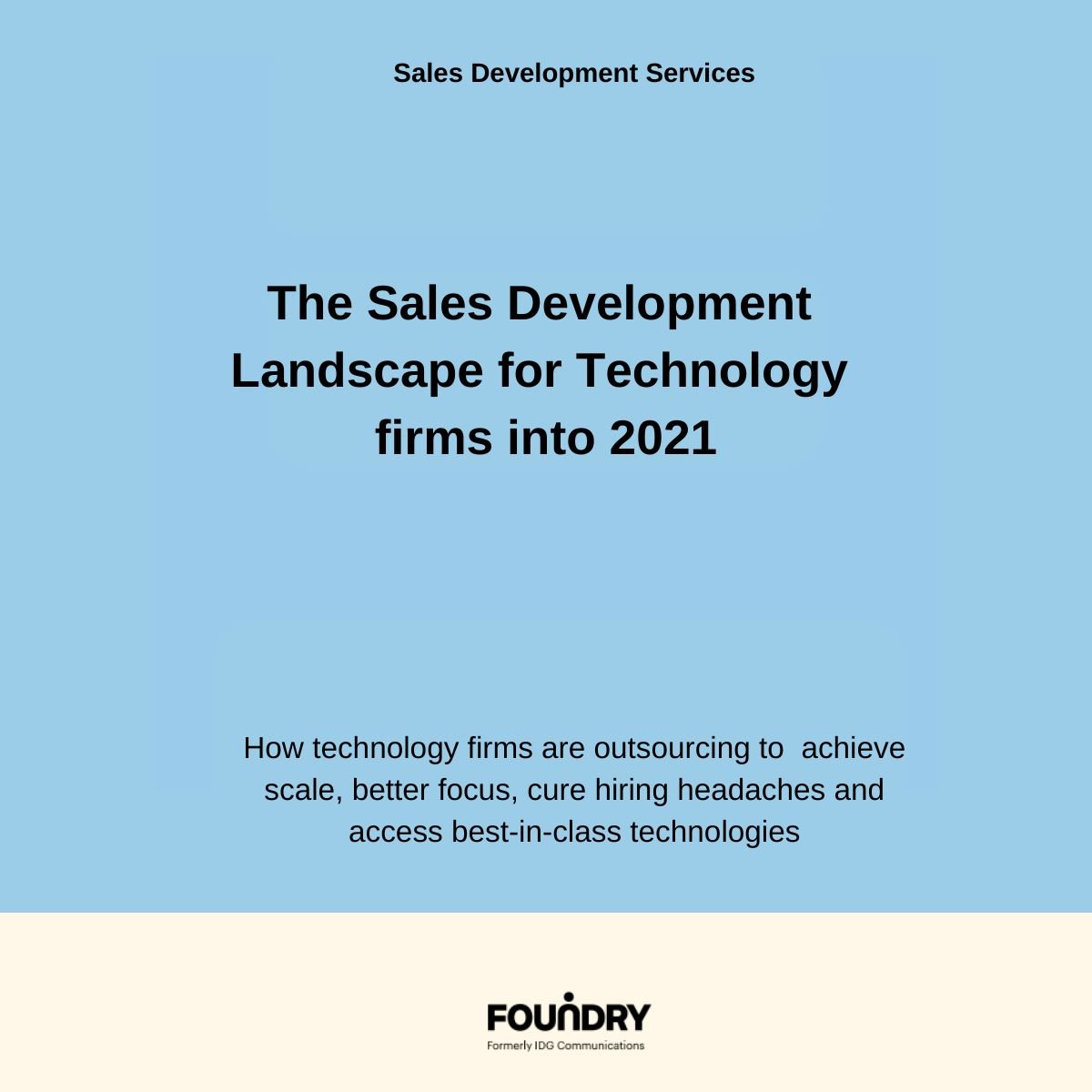 Download the report for insights on:
What is happening in sales development in 2021

Tools and challenges

How outsourcing is the strategic tool for growth

What is Foundry Sales Development Services?
We hope you find the results revealing, and a useful means of comparing and contrasting with your own experiences to shed light on your way forward to sales success. We're looking forward to hearing your feedback and we'd naturally welcome the chance to chat informally.
Download your copy of the 'the sales development landscape into 2021' by filling out the form to the right.