We surveyed over 300 global sales development professionals in the technology sector to shed light on the sales development landscape.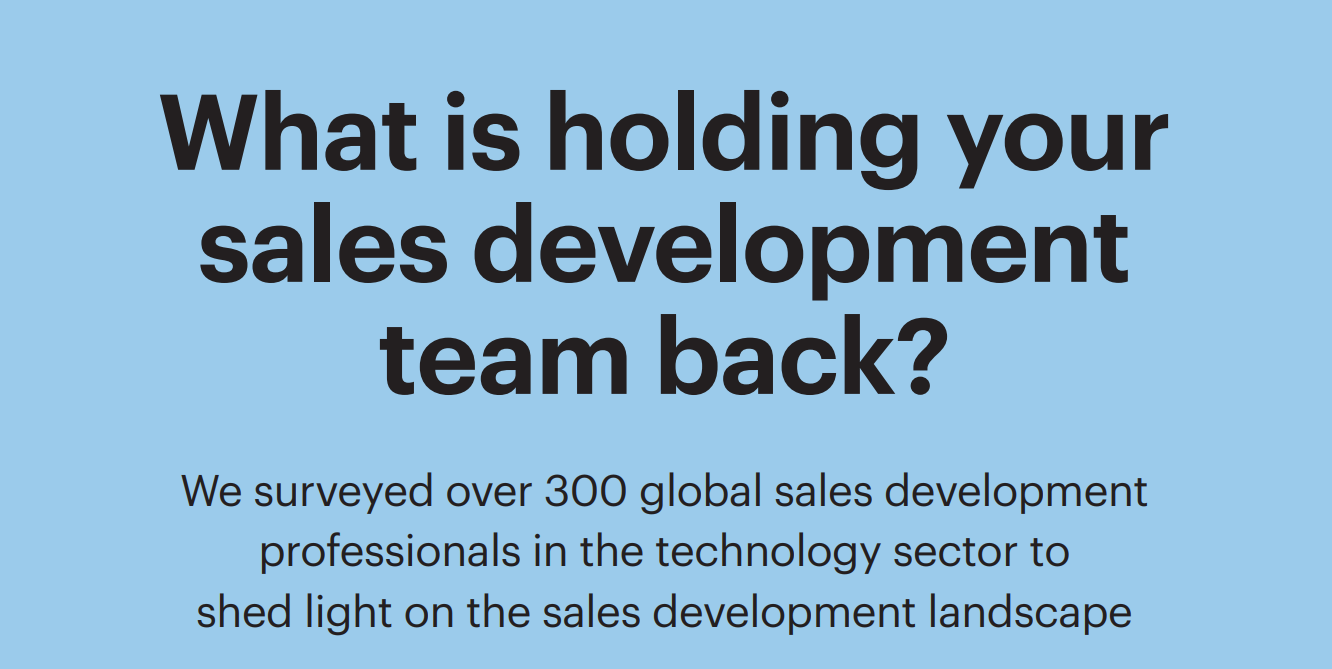 Download the infographic for insights on how:
teams work across diverse sales objectives at all times
managing an in-house team can become an insurmountable task
outsourcing can offer a solution to these challenges
Download your infographic 'the what is holding your sales development team back?' by filling out the form to the right.