Accelerated digital initiatives expands the need for relevant tech content
Based on the 2021 Customer Engagement research, this white paper provides insight into the content types and vendor engagement preferences of IT decision-makers (ITDMs) as technology's role in business stability and growth continues to increase due to the pandemic. This year's study found that virtual event formats prove necessary as ITDMs are filling a content void created from the lack of in-person events/meetings. The majority (91%) of tech decision-makers have attended an industry or job-related virtual event in the past 6-12 months.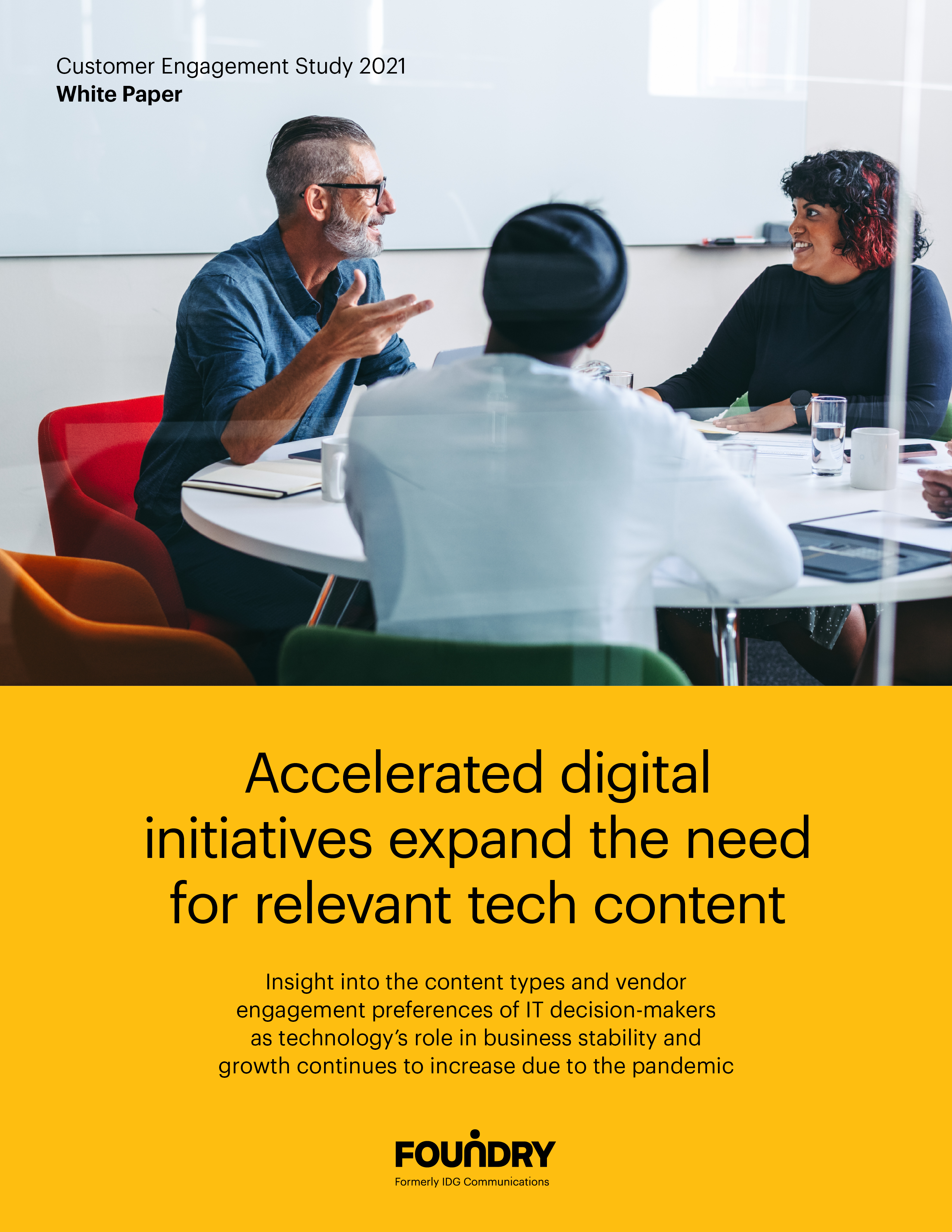 Download the white paper to get deeper insight into:
The types of content IT decision-makers rely on throughout each stage of the tech purchase process.

How the pandemic caused shifts in content consumption habits, whether that be ITDMs are spending more time reading or watching videos online.

The percentage of content that provides tech buyers with value, and how to ensure tech marketers consistently provide value.

The vendor engagement preferences of ITDMs and the factors that lead them to reach out to a technology vendor.