Foundry sales development services provides specialist outsourced business development teams for technology vendors.
Our services help clients manage costs, improve conversion rates, and reach peak performance, without changing their in-house infrastructure.
Research indicates that marketers continually strive to maintain engagement amongst their existing customers and attract prospects into their pipelines. But this is just half the battle. In fact, 7/10 marketing qualified leads will fall by the wayside and fail to become sales accepted leads.
Nurturing marketing qualified leads to sales qualified leads brings its own set of pressures on time, money and resources which means more and more companies are looking to outsource part or all of their sales development function.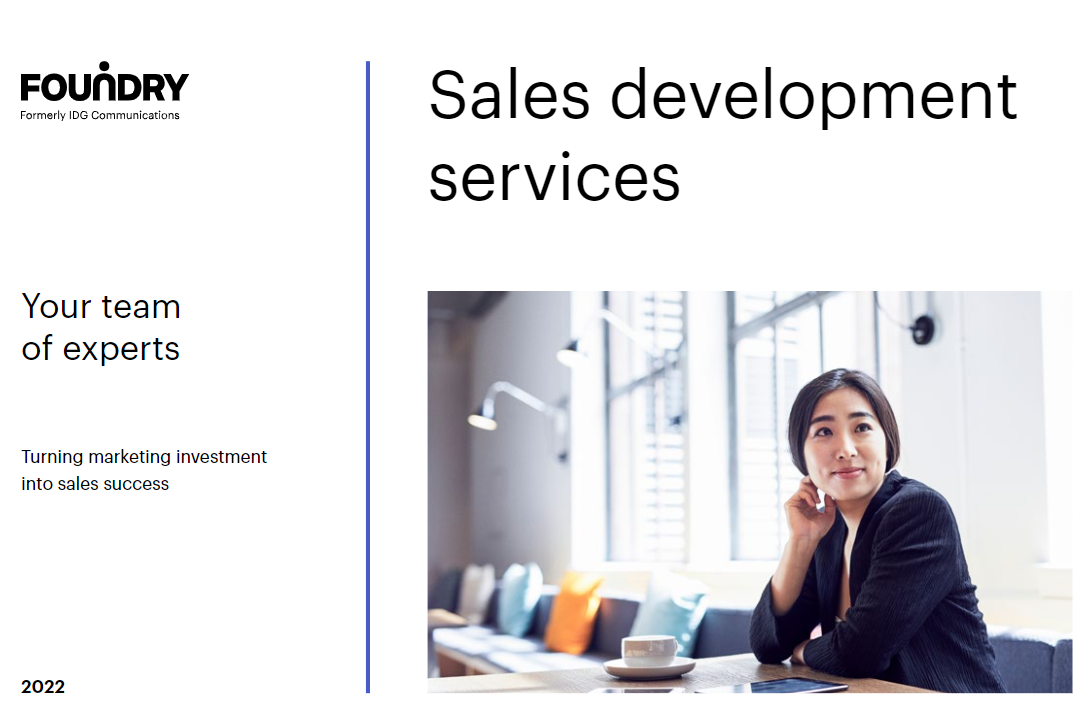 Download our 'work with us' kit to see:
What is Foundry Sales development Services?
How we work with you
Who we work with
Why do technology companies look to outsource
What it is like partnering with Foundry Sales Development Services (SDS)
Prices
Ways to get involved
We look forward to speaking with you soon!