How to talk to CIOs
Episode 2: April 6, 2022
For technology marketers, reaching CIOs requires both a personal touch as well as a deep understanding of which roadblocks can appear and how to overcome them. What's the best way to build a relationship and foster trust, that also leads to meaningful sales and revenue?
John Gallant
—
Enterprise Consulting Director, Foundry (Formerly IDG Communications)
—
sits down with
Chevron CIO, Bill Braun
to give insights on how tech marketers can develop executive relationships, and ways of getting 'through the door' to reach their most valuable contacts.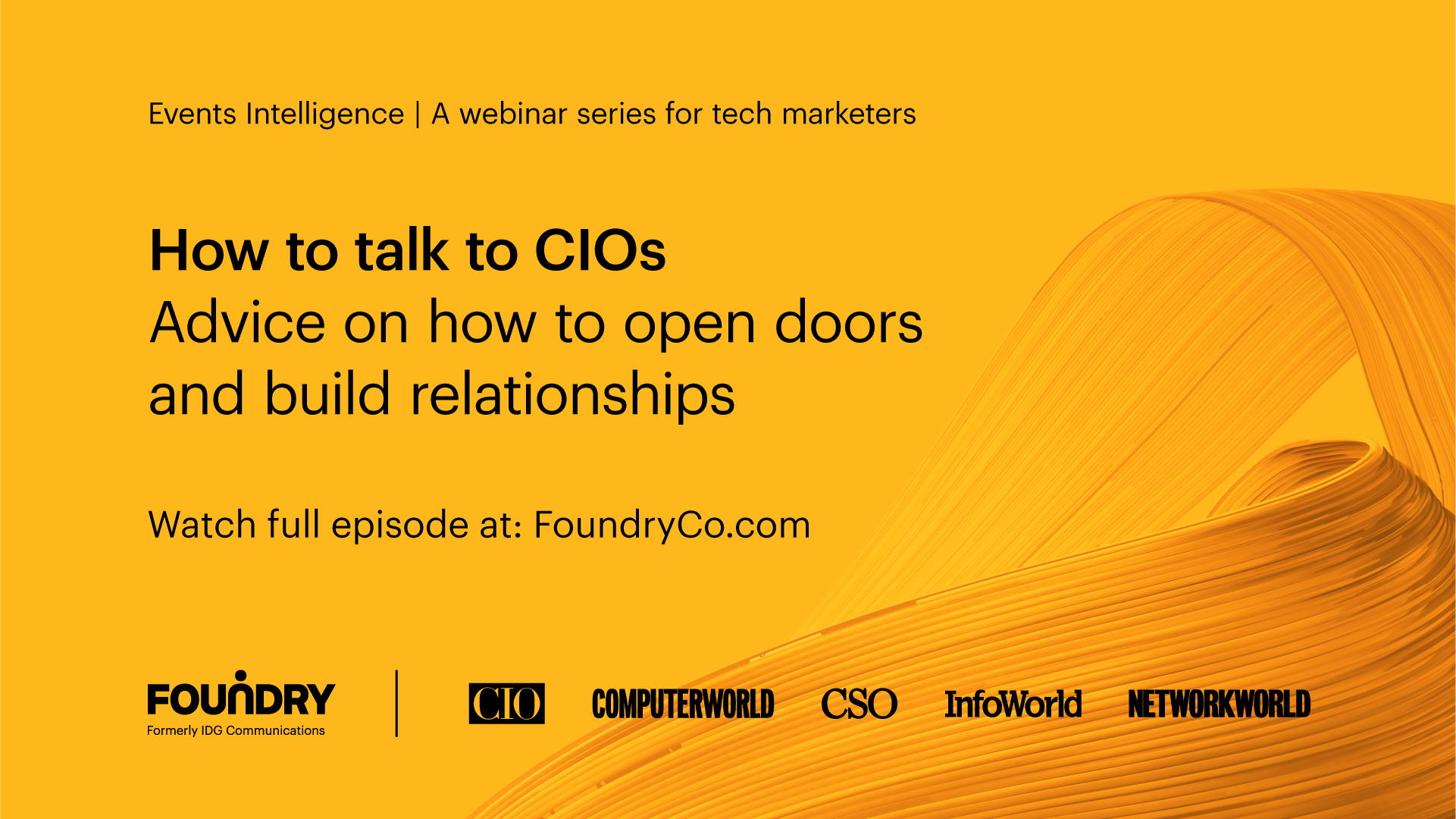 Under what circumstances do you personally meet with a vendor and how does that engagement get started?

Where do you go for industry information about new products and solutions?

What kinds of communication from vendors do you personally engage with? What is most helpful from your strategic providers?

Who are the key stakeholders on your team when it comes to the bulk of engagement with suppliers?

What's the best way for suppliers to communicate with executive ITDM's?