The Data Paradox Reshaping Marketing and IT Relationships
Episode 4: August 23, 2022
This August, we delved into the elite marketing research by Laurie Buczek, Vice President of the Digital Executive Leadership & Development Organizations, IDC. Analyzing the bleeding-edge strategies being used by IT marketers to bridge the gap between marketing data and the other IT functions usually siloed under a CIO, her June 2022 paper reviewed the way new value is being created by rethinking this relationship and de-siloing marketing data to strengthen both functions and find competitive advantage.
This webinar built a combined, robust, and collaborative CMO and CIO relationship and examined how CMOs realize their path of optimizing data, analytics, and a sound martech stack.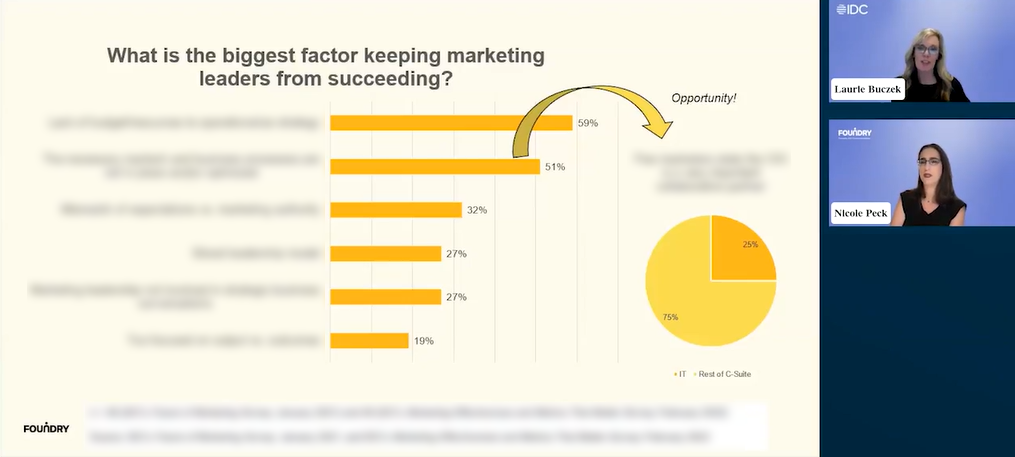 Key Themes
Analytic Applications

CMO/CIO Relationships

Customer Relationship Management Applications

DevOps Strategies

Digital Transformation Strategies

Market Intelligence

Marketing Automation

Technology Buyers and more!