The client
Lenovo has the world's widest portfolio of technology products, delivering a full portfolio of PCs and tablets, monitors, accessories, smartphones, smart home and smart collaboration solutions, augmented and virtual reality, commercial Internet of Things, software, and more!
Campaign objectives
Build recognition of Lenovo, who is primarily seen as a PC or device company, as a technology solutions company with a full portfolio of I.T. solutions.
Program strategy & solution
With the goal of positioning Lenovo at the forefront of information technology, Foundry developed Late Night I.T. as a first-to-market talk show centered around smart information technology and how it can impact our world. Set in a garage, the show features the world's most innovative tech minds talking about the transformative ways technology can change our world. These never-heard-before perspectives invited viewers on an intimate, informative and educational journey and highlighted the hottest topics in information technology.
Key benefit
Innovation was key to the success of this program. We ditched the dry, stale conversations around technology and reinvented it in a way that was informative, engaging and entertaining for the I.T. crowd.
"The success of Lenovo Late Night IT would not have been possible without the partnership with CIO. The deep insights they brought to the table enabled us to have some of the most insightful, unbiased, and entertaining conversations around technology in the garage."
-- Sandeep Vasudevan, Executive Director, WW Brand, Lenovo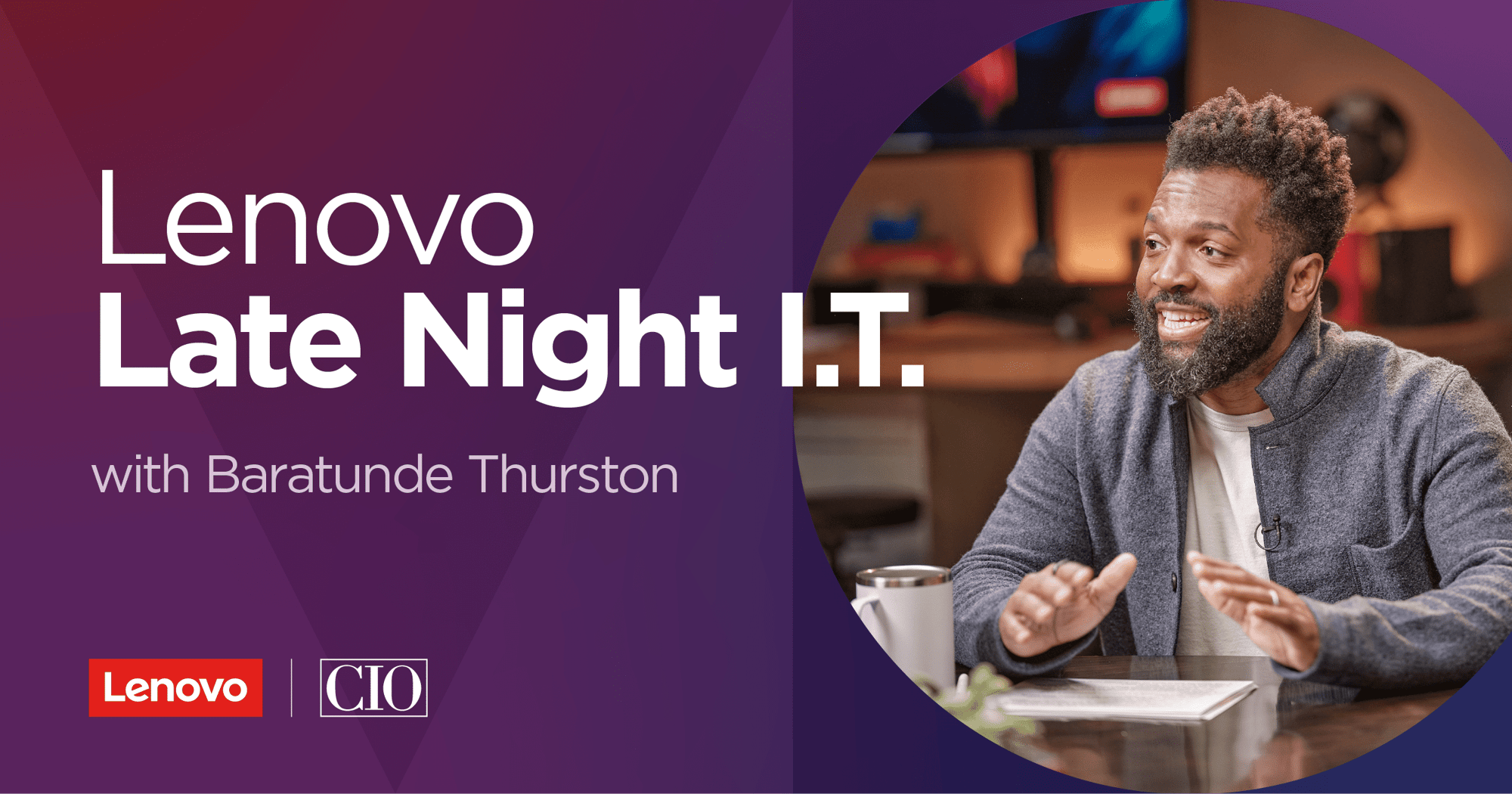 Program elements
Custom native hub on CIO.com and native integration

Content strategy, guest recruitment, companion content creation

Video, rich media, native, email, social promotions