A tech marketing newsletter from Foundry
Our newsletter features marketing and media insights for the agile tech marketer. Delivered to your inbox twice a month, stay up to date on the latest research and insights from Foundry. Find new ways to enhance your content and strategies, marketing trends, new solutions, and more.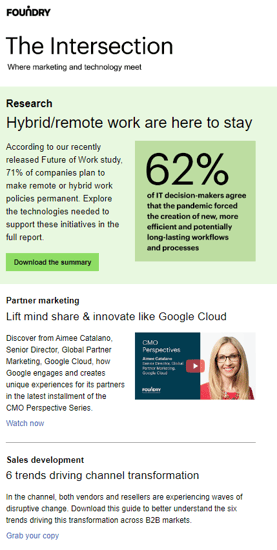 Subscribe to The Intersection!