Reshape your Relationships.
The Events Intelligence webinar is designed to feature in-depth insights on the industry and practice of marketing to IT buyers.
This August, we'll dive into the elite marketing research by Laurie Buczek, Vice President of the Digital Executive Leadership & Development Organizations, IDC, who is analyzing the bleeding-edge strategies being used by IT marketers to bridge the gap between marketing data and the other IT functions usually siloed under a CIO. Her June 2022 paper reviewed the way new value is being created by rethinking this relationship and de-siloing marketing data to strengthen both functions and find competitive advantage.
Join us on Tuesday, August 23 to build a combined, robust, and collaborative CMO and CIO relationship and examine how CMOs realize their path of optimizing data, analytics, and a sound martech stack.


Solid partnerships move business forward.
This rare conversation will ask the important questions that will help you understand your company relationship workflows, such as:
Analytic Applications

CMO/CIO Relationships

Customer Relationship Management Applications

DevOps Strategies

Digital Transformation Strategies

Market Intelligence

Marketing Automation

Technology Buyers and more!
Audience members will have the chance to submit their own questions during the event, and learn how they can make the most impact on leading executives.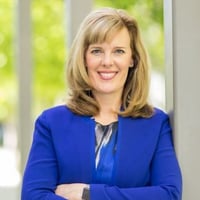 Featured Speaker
Laurie Buczek
Vice President of the Digital Executive Leadership & Development Organizations
IDC

Laurie provides leadership for IDC's CIO Executive Council, which connects peers & industry leaders together to grow IT digital transformation competencies.
Before IDC, Laurie spent 17 years with Intel Corporation establishing lead generation modalities and new marketing strategies as Global Director of Customer Experience.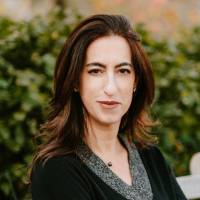 Moderator
Nicole Peck
Vice President of Marketing, Global Events
Foundry

In her career in B2B media, executive management, and marketing, Nicole has helped companies like BizBash, Questex, and Advanstar, focus on multi-channel marketing strategies, business development, and corporate growth programs.
Complimentary Registration: