Marketing Intelligence for 2023's IT Industry

.
The only thing certain in IT is change, and the marketers that can anticipate their customers' needs will capture the market.
This December 6, start your research-driven planning by understanding the biggest shifts coming in the tech ecosystem. Join ICT expert Rick Villars (Group VP, Worldwide Research, IDC) and host John Gallant (Enterprise Consulting Director, Foundry) as they dig into the groundbreaking research and IT buying predictions that will revolutionize the industry.
They're sharing the biggest trends you'll need to tackle as IT marketers:
Spending on digital technology by organizations will grow at 8x the economy in 2023
In the next 5 years, over 50% of IT budgets will be allotted to assets used to deliver companies' own as-a-Service processes and smart products
Digital business-related skill shortages will affect 90% of organizations by 2025, costing $6.5 trillion globally through delayed product releases, reduced customer satisfaction, and loss of business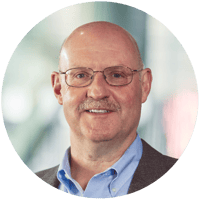 Featured Speaker
Rick Villars
Group Vice President, Worldwide Research
IDC

With over 30 years of ICT expertise, Rick Villars is one of the world's leading experts on the tech marketplace. As principal for the team of 22 SMEs publishing IDC's highly demanded FutureScape series of business intelligence analysis, he'll share how buyers are changing their habits in 2023 and what marketers can do to create the competitive advantage.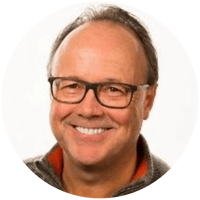 Moderator
John Gallant
Enterprise Consulting Director
Foundry

John Gallant brings more than 35 years of buyer-oriented editorial and technology experience to his role as Enterprise Consulting Director for Foundry, where he also serves as the CIO brand strategist and leads the influential CIO Think Tank.
Complimentary Registration: